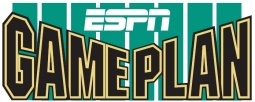 Situation:
ESPN was ordering coasters for The Zone. This order was about 300,000 coasters monthly and required extra handling to nine different locations. The annual order was well over 3 million units. The customer had been working with the same printer for several years, but wasn't completely satisfied with the service. They asked Doghouse Promotions for a competitive quote.
Solution:
After we gathered all the information, artwork and shipping logistics we discovered a way to save our client a lot of money. We negotiated an annual contract and purchased the paper in bulk at once. In addition, we worked out strategic production locations around the country to save in shipping and a total reduction in the carbon footprint. Our price was about $0.04/ea less than the client had been paying for years.
Result:
We implemented a solution that saved this client about $150,000 a year and they had no idea they had been overpaying. Happy client with a happy bottom line.